GISS Data Dashboard
Welcome to the Gulf Islands Secondary School Data Dashboard. Here we present the most up to date learning data for our school to inform our understanding of our progress towards the learning goals in our EPIC School Plan.
Key Data: Six Year Completion Rates

The Six Year Completion Rate refers to the number of students who graduate with a Dogwood or Adult Dogwood Diploma in 6 years, from the time they enter grade 8.
Key Data: Six Year Completion Rate Students that Self Declare Indigenous Ancestry Over Time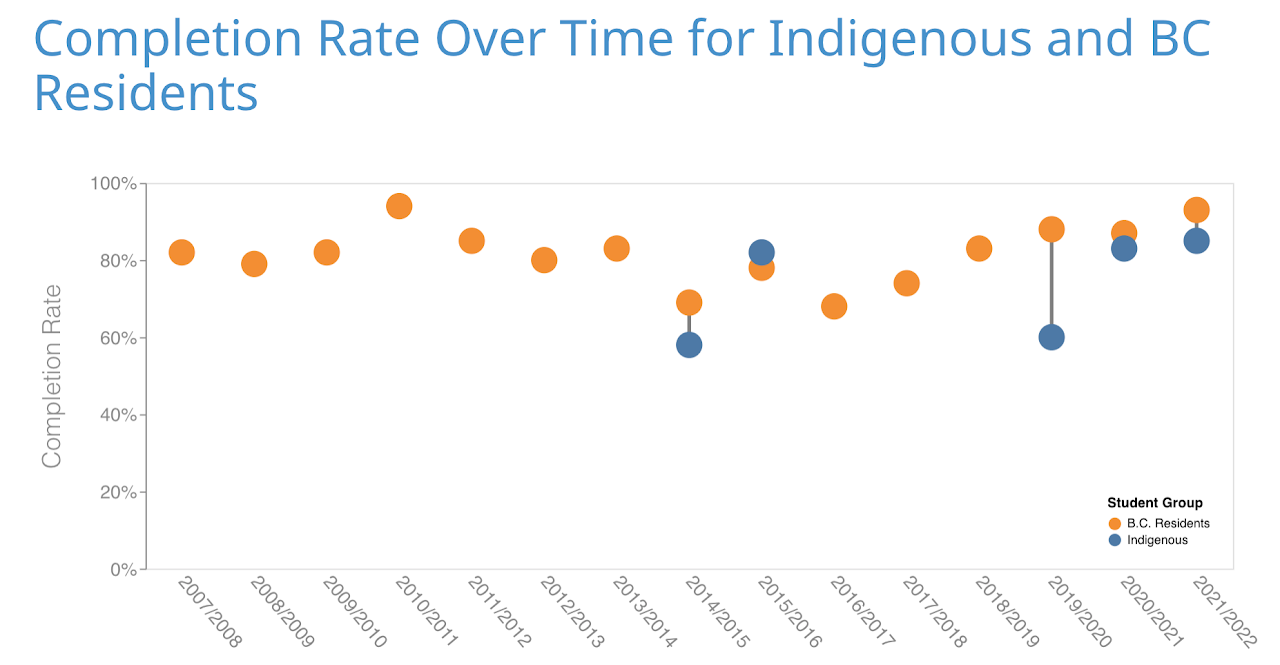 Key Data: Six Year Completion Rates for Students with Diverse Learning Abilities Over Time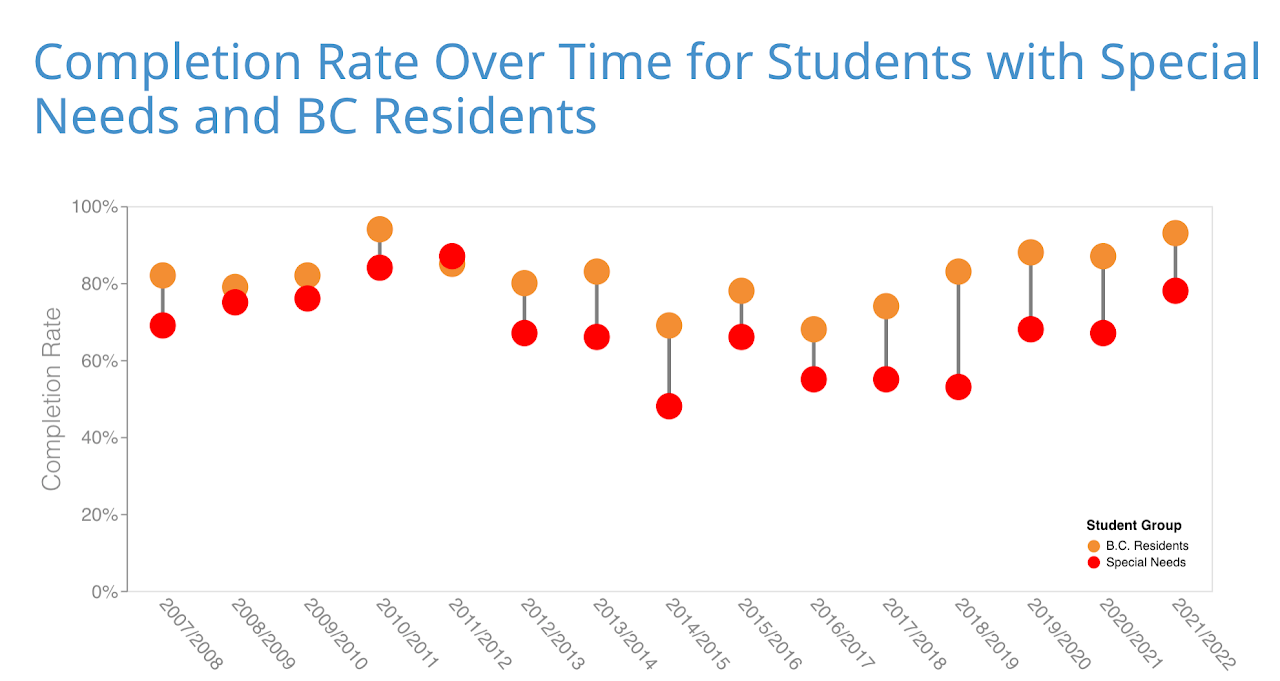 Key Data: Provincial Literacy and Numeracy Assessments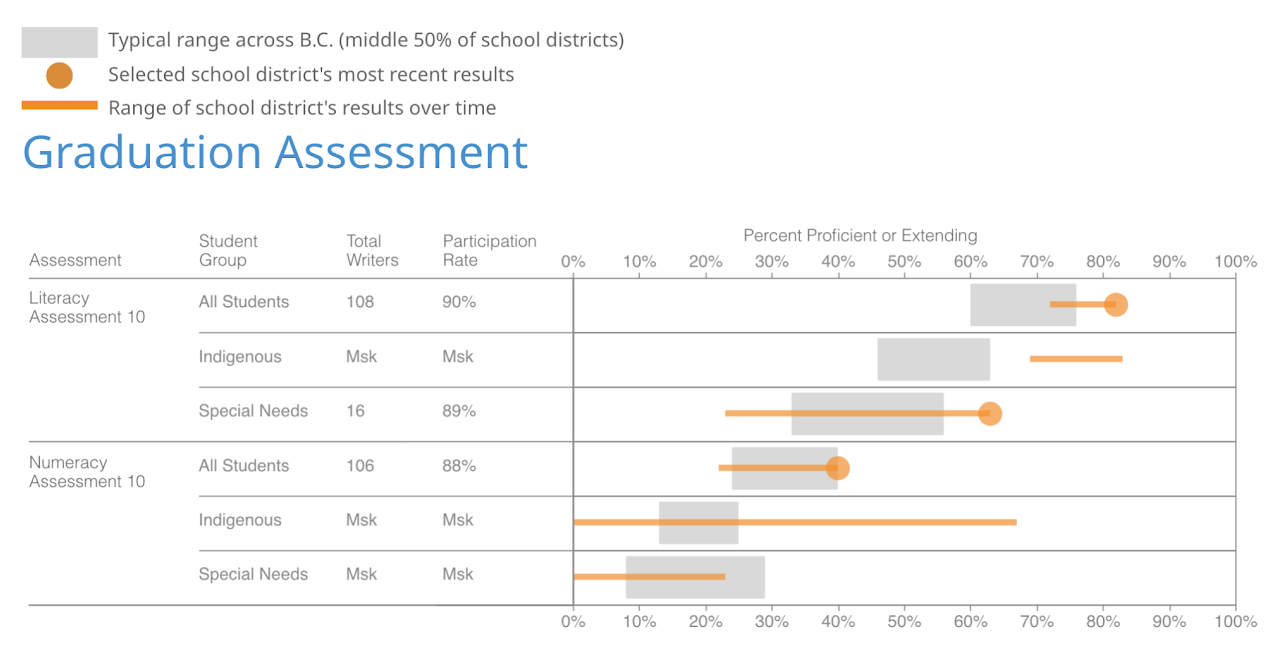 Key Data: Midterm Report Marks Distribution 2022-2023 Semester 1