Spotlight64: Care Economy Career Course Sampler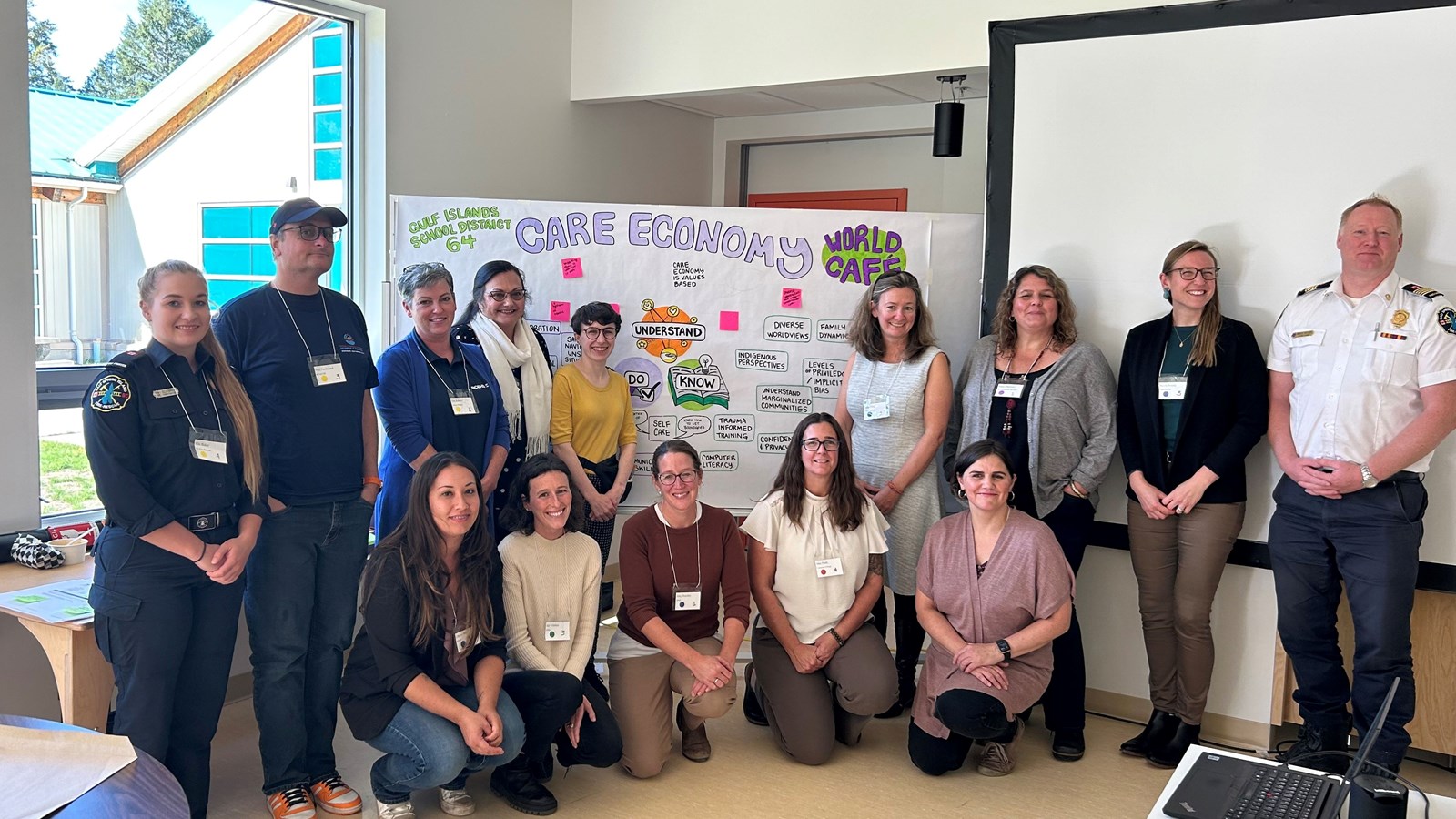 Care Economy Career Course Sampler: Local Curriculum Design
This year, Gulf Islands School District will receive funding from the Ministry of Education and Child Care to create a Care Economy Career Sampler Board/Authority Authorized (BAA) course for students to explore career options in BC's care economy. A team of educators, including Nicholas Garcia, GISS principal, Shari Hambrook, work experience teacher, and Maggie Allison, career coordinator, have already started the work on the proposed curricular content and plan to have a course framework ready by January 5th 2024.
On October 12th a World Café style event brought subject experts and working professionals from a variety of Care Economy fields together to brainstorm what students need to "know, do and understand" to be successful in occupations in the caring sector. The team welcomed Deans from Vancouver Island University, Instructors from Camosun College, BC Ambulance, Royal Canadian Marine Search and Rescue, the Justice Institute, VIHA nursing staff, educators, social workers and psychologists.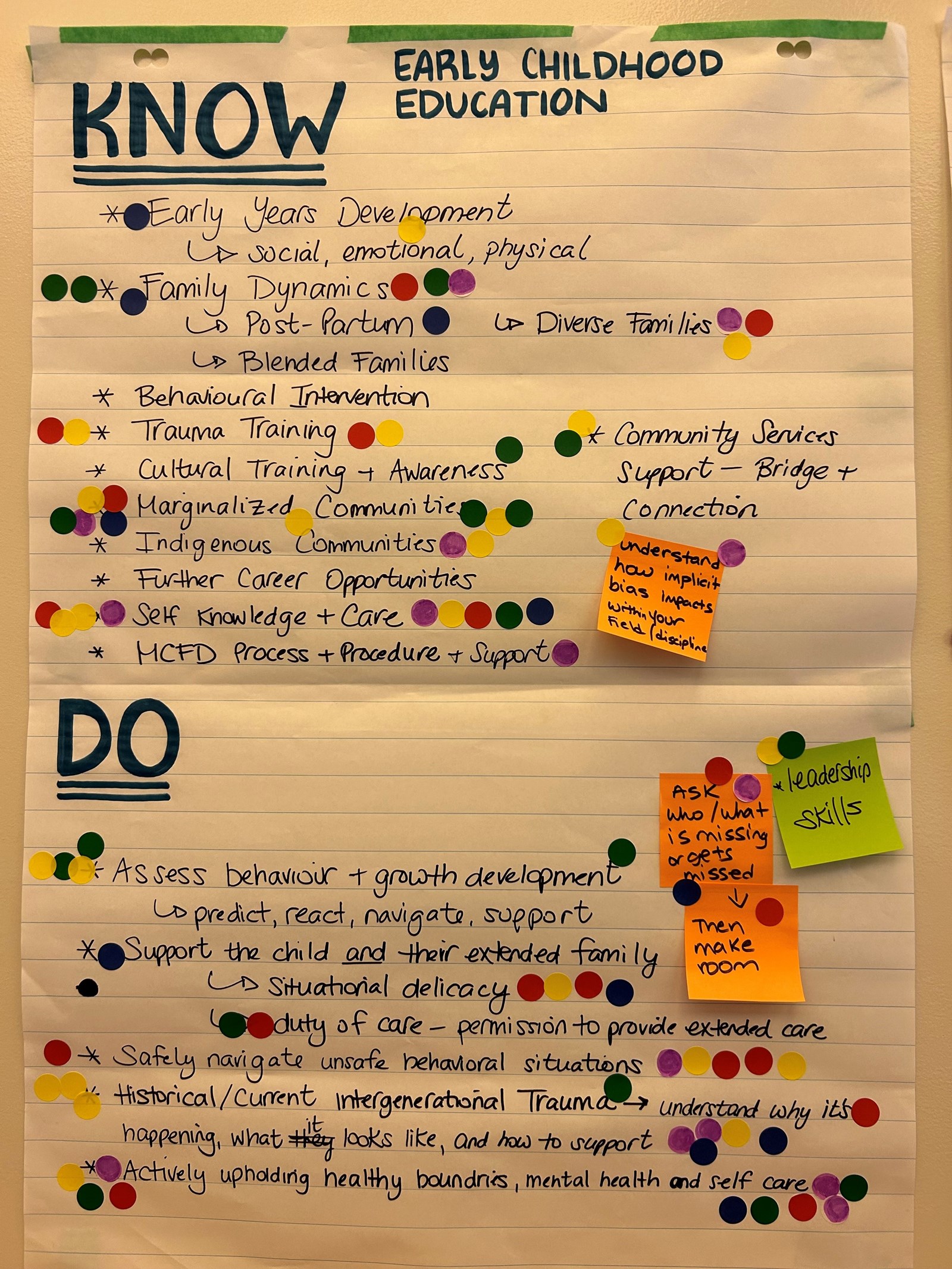 The data gleaned from this event is being used to inform the development of the BAA course and ensure the course design meets the required goals to:
expand students' awareness and knowledge of in-demand careers within the Care Economy;
present strategies for matching students' skills and interests to in-demand careers; and
reveal pathways for further study and career transition, such as dual-credit and work experience opportunities and post-secondary programs available locally, regionally, or provincially.
The curriculum will consist of a core module along with six occupational modules specific to the Care Economy in B.C. and will be available as a course offering for all B.C. school districts in the Fall of 2024.
Attendees were divided into five working groups: K-12 Education, Early Childhood Educators/Education Assistants, Emergency Response (Fire, Ambulance, Search and Rescue), Mental Health, and Allied Health.
Each group created a poster outlining the "know" and "do" skills and competencies required for employees in their sector. Consideration was given to different lenses such as conscious bias, equity and inclusion. A gallery walk allowed for everyone to view each other's findings and, with the use of sticky dots to denote importance, the trail leading to "understanding" or the "big ideas" became evident. Professional graphic recorder, Miranda Maslany, captured the day's work through a visual representation of the key themes and topics explored.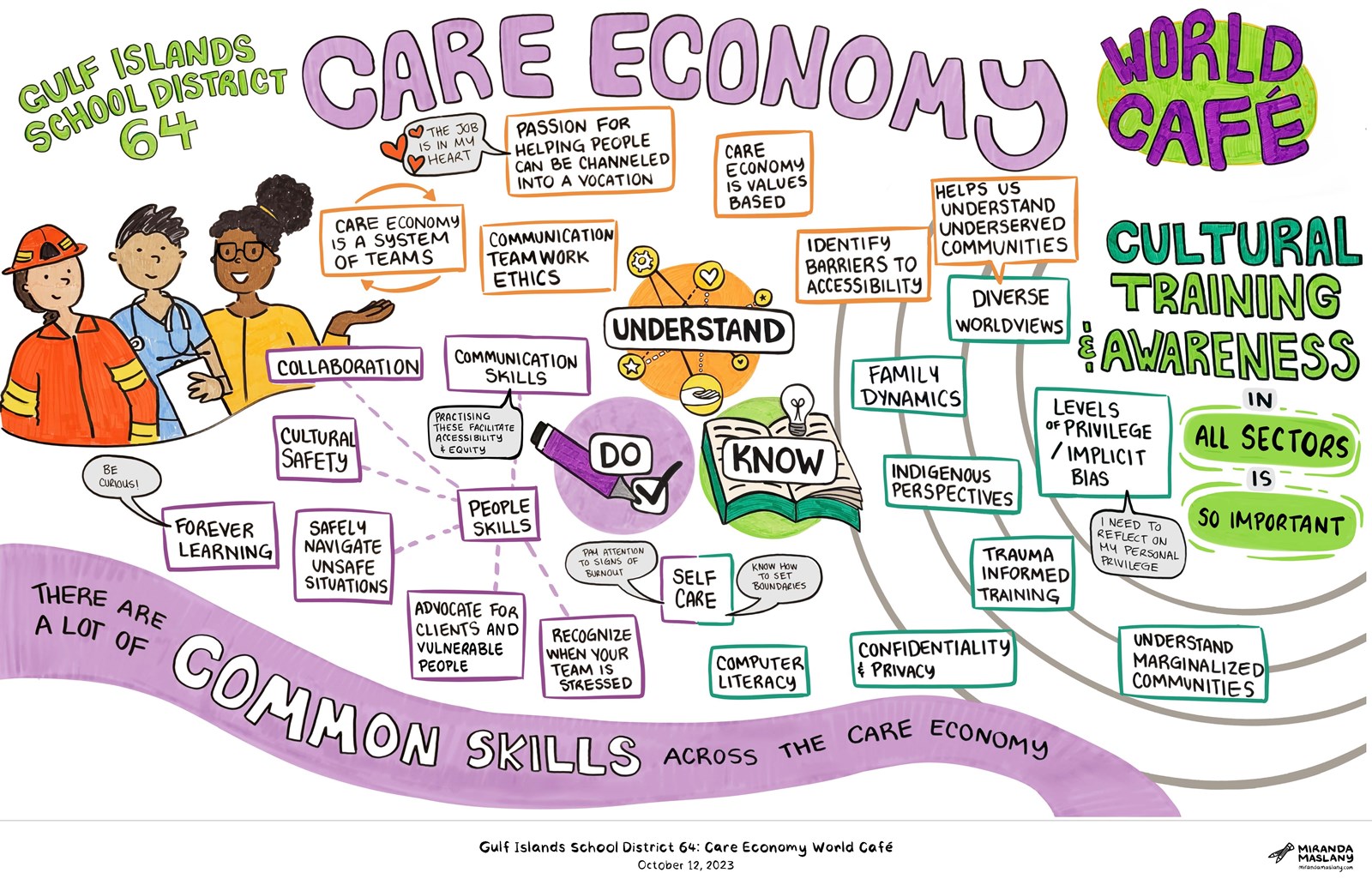 The team would like to extend gratitude to the whole group for sharing their knowledge and deep passion for the future of these careers.