GISS Student and Family Welcome Back Letter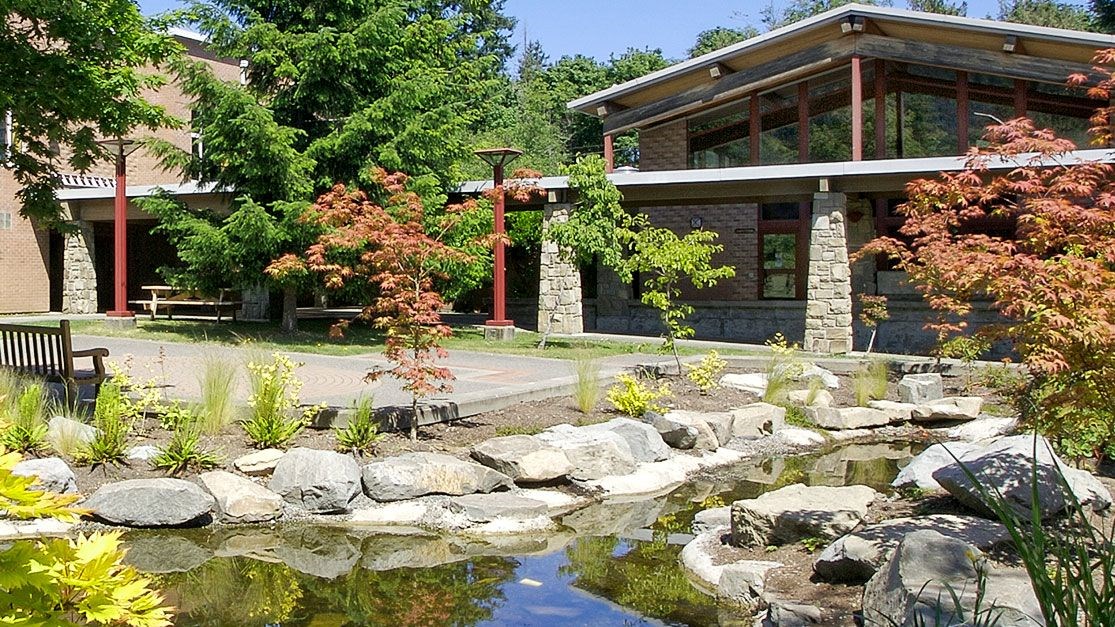 Gulf Islands Secondary School
Community | Learning | Creativity
August 28, 2023
Welcome Back!
Welcome back to all Gulf Islands Secondary School Students and Families for the 2023-2024 school year! Special welcome to all of our new students, our Grade 8s and our International students and their families and home-stay families!
The Year Ahead
We are so excited for the year ahead! Staff are ready to welcome students for a year of deeper learning. This year, through our EPIC School Plan, we will be orienting towards priorities and goals that will help all students develop the Attributes of a GISS Learner. Based on evidence of learning and experiences of our community, this year's goals and priorities include:
Critical, Creative and Collaborative Thinking,
Health and Wellness, Relationships, Connections and Contributions, and
Personal Development and Habits for Learning
Shared School Values
Last year, students, families and staff were asked: what are the most important values that we can live and learn at GISS? The three Shared School Values are:
Learning
Creativity
Community
This year, we will be engaging with our school community to dig into what these values mean to us and how we want to experience them at school! We use these values as our anchors for decision making and for inspiration and motivation as we grow and develop at school!
First Day Back Next Tuesday September 5th
Next Tuesday is our first day back! It will be a half day, where students will get to see and get introduced to each of their classes and join us for our Welcome Back Assembly. See schedule below.
First Day of School Schedule: Tuesday September 5th, 2022 - 8:54am-12:25pm
8:49am Warning Bell
8:54am A-Block #1 Student Packages and School Information
9:15am Start Loading Gym (we will call classes to the gym over the PA)
9:30am Whole School Welcome Back Assembly
10:10am A-Block #2 Class Information
10:45am B-Block
11:20am C-Block
11:55am D-Block
12:25am Dismissal
Water Taxi and Bus Schedules for Early Dismissal September 5th 2023
See attached pdfs for the Water Taxi and School Bus Schedules for our early dismissal first day of school. If you have any other questions about School District Transportation, please click SD64 Transportation website.
Student Schedules and Course Change Requests
The MyEd Portal opens for students to view their schedules on this Thursday August 31st at 9am. Students, please ensure you take a look, so you know where you are going on the first day!
If you have any questions or would like to request course changes (for grade 10-12s), please contact a counsellor by email Nia nwilliams@gulfislandssecondary.ca or Tony tmarshall@gulfislandssecondary.ca to book an appointment. Course change requests will close at the end of the day on Tuesday, September 12th , 2023.
Please note that the school timetable is built on course requests from all students in the previous year and we do our absolute best to meet all students' needs. Therefore, at this time of year, not all course change requests can be met. We prioritize students with incomplete schedules, new students, and students who are requesting changes related to their graduation requirements or post-secondary plans. Requests for other reasons likely cannot be accommodated.
Accessing the Student/Parent MyEd Portals (After 9am Thursday)
Please visit the GISS website to set up and access the MyEducation database.
Go to the Student or Parent top tab

In the drop-down menu, scroll down to Student Portal or Family Portal

Please read the available information carefully
**If you have followed the steps above, and are still having difficulties accessing your Portal, please call the school office 250-537-9944 or email Heather hmcdonnell@gulfislandssecondary.ca for assistance.**
Lockers
Grades 9-12 lockers can be requested on the first day from your A Block Teacher. We plan to have all lockers assigned to those who have requested them by Friday of the first week. Also, lockers are pre-assigned and requests for specific placements cannot be accommodated.
All Grade 8 students are issued a locker and will be assigned and distributed during the first day A-Block. Grade 8s will be able to practice opening and closing their locker with the support of their A-Block Teacher that morning. Grade 8's able to attend the optional Package Pick Up and Info session on August 31st will also be able to access their locker that day if they wish.
New Website and App
SD64 District and all schools launched new websites last year. These connected websites will greatly improve efficiency of communication moving forward. A big part of this efficiency is the new SD64 District App, which we encourage all students and families to download today! Please download the new SD64 Gulf Islands School District App from the App Store or Google Play. When prompted, select Gulf Islands Secondary School and other schools, and/or the school district if you wish, as Content Sources. Be sure to click 'yes' to allow notifications, as these will be used to communicate school news and notifications including inclement weather. The new App also has a calendar that shows each day's block order. We will no longer be using the MySchoolDay App.
Fees
A reminder that this year we will not be collecting a general student fee from families. Students may be requested to pay optional fees for supplies for take home projects, athletics, field trips, Yearbooks, and/or Graduation Events.
*If any school related fees cause financial hardship, we will accept payment by installments. For cases of serious need, we can make other arrangements. All schools in School District No. 64 (Gulf Islands) have a School Fees Waiver Policy. In the event of an inability to pay, please contact Principal, Nicholas Garcia at 250-537-9944 or ngarcia@gulfislandssecondary.ca. All requests will remain CONFIDENTIAL.
School Supplies
Students are encouraged to wait to buy specific school supplies until classes have started. Generally, students should arrive on the first day with a binder, some paper, and some pens and pencils.
A laptop computer is becoming more useful in schools and many students bring their own computer each day. We have devices to use at school, but many students prefer to use their own.
We have school supplies available for any families feeling the strain of school associated costs this year. Any student can come to the office this Thursday or Friday and request a school supplies package, which will include a binder and general supplies. Anyone not able to drop by this week can connect with their A-Block teacher on the first day, who will be able to connect them with supplies for school start up.
Move from Google Education to Microsoft 365
This fall, all students will be migrating from Google Education (including Gmail and Google Classroom) to Microsoft 365. This will mean all students will have a new email server (Outlook) and a new ".org" email address. They will also have access to all Microsoft Online Software for their file creation and storage, and online course support. Students will be informed of everything they need to know as we move through this transition in the upcoming weeks.
Grade 8s and New Students Welcome Event (Optional)
This Thursday morning, we will be open for students who would like to come by the school before the first day. Students will have a chance to connect with Admin and have a look around the school if they wish.
Grade 8's and new students should arrive at 11am to be welcomed by and meet the Principal, Vice Principals, and Office staff and get some information about the school for the day including the options of trying their lockers and doing a tour of the school. We will have student schedules printed for the grade 8s so they can get a feel for where their classes are in the school and how to get there! Returning Grade 9-12 students can drop by between 12pm-2pm and pick up a student package and do a self-guided tour if they wish.
Please note that this is an optional visit, and any students who cannot make it because they are busy/away or live off Salt Spring will be provided with their packages and all the information they need first thing Tuesday morning in A-Block.
First Week Reminders
After the first day, on Wednesday September 6 we will start the regular day schedule with a Day 1 ABCD Block Rotation. Our Daily Schedule with the start and end times is posted on our school website for your reference. Remember, the best way to access the Block Order for each Day is by using the new District 64 App.
A reminder that when we miss a Monday due to a Holiday like we do on the first week, Friday is a regular in session full school day like any other day. Please mark these days on your calendars and ensure students are not scheduled to work or have appointments on these days. Other events planned for the first week are Grade Assemblies, and Clubs and Teams Day and Welcome Back BBQ on Friday at lunch by the pond. A reminder that our Cafeteria will not open for a few weeks so students should have other plans.
For Parents and Guardians: Criminal Record Check Reminder
In preparation for the school year, we are hoping that any coaches|managers|volunteers|parent drivers|parents of athletes, will start the process of completing a Criminal Record Check. At Gulf Islands Secondary School you are required to have a valid Criminal Reference Check (CRC) in place BEFORE beginning ANY of the volunteer positions above.
To apply for a CRC follow this link:
https://justice.gov.bc.ca/eCRC/
When prompted you will need the following access code:
access code: DNW8SBGDPQ
To use the EIV (electronic identification verification):
Individuals must have been residing in Canada for two years or longer.
Individuals must correctly answer a set of security questions unique to their personal credit history.
Must have a current Canadian address. (Please do not enter a foreign address through the on-line service)
Minimum Canadian credit history of at least six months.
If you are not eligible to use the EIV process to submit the request for a criminal record check please contact Cathy at cgeorge@gulfislandssecondary.ca or (250)537-5548. Thank you in advance for supporting our students!
Welcome Back Again!
We would like to say welcome back again and look forward to seeing and connecting with you all in upcoming weeks. We will be sending a final reminder email this Thursday at the end of the day (just in case we forgot anything you need to know!)
Please, connect with us in the office by email, phone or in person if you have any questions as we roll into the year!
See you soon!
From All of Us at Gulf Islands Secondary!